A Guide to Tax in Retirement | The Money Movement | YBS
Retirement brings many big changes in lifestyle, annual income and finances. One of the changes that most of us don't tend to appreciate is that the way you are taxed also changes.
The amount of tax you'll pay depends on a number of factors, in particular the amount of your income and whether you continue to work. It's worth understanding what you'll be taxed on and how to check and minimise the amount of tax you pay.

Are state pensions taxed?
Your state pension is paid gross, and is treated exactly the same as if it were money that you've earned. However, it's good to know that you won't pay tax on your State Pension income unless your total income exceeds your personal allowance.
Will I still pay National Insurance?
Unlike your working days, you will no longer pay National Insurance contributions once you reach the state retirement age, unless you're self-employed and pay Class 4 contributions. If you do pay Class 4 contributions, you will carry on paying these until the end of the tax year in which you reach the state retirement age.

How is my retirement income taxed?
You only pay tax on your pension pot when you take money from it. At that point it is counted as income. 25% of it is tax-free, and you will pay income tax on the remaining 75%.
The 25% tax-free portion of any money you take from a pension doesn't count as part of your personal allowance. There's a number of ways to take your tax-free amount – a single tax-free lump sum or as smaller lump sums – and how you do this can have an impact on the amount of tax you'll pay on the rest.
The secret is to draw down only as much as you need in each tax year, since the lower you can keep your income, the less tax you will pay in that year.
| The pension options | The tax free amount | The taxable amount |
| --- | --- | --- |
| Leave your pot untouched | The entire amount while it remains untouched | Nothing while it remains untouched |
| An annuity | 25% of the total before you buy an annuity | The income from the annuity |
| Adjustable income | 25% of the total before you invest in adjustable income | The income from the investment |
| Take cash in lump sums | 25% of each amount you take | 75% of each amount you take |
| Take the whole pot in one go | 25% of your whole pot | 75% of your whole pot |
| Mix your options | Dependent on your choices | Dependent on your choices |
The tax due depends on the gross taxable amount of income you receive for that year. Different types and amounts of income are taxed at different rates. If the money is being paid to you from your pension provider they will normally deduct the tax owed before they pay you, based on your tax code. You can check your income tax online
and this will show you which code Her Majesty's Revenue and Customs (HMRC) is using to calculate your tax.

If you've got other income sources such as a private pension or savings and investments, you could decide to defer taking your State Pension to keep your income lower for tax reasons. This could mean that you end up receiving a bigger State Pension when you finally come to claim it.
Similarly, you could decide to defer taking your personal pension. A defined benefits pension pot will usually continue to grow in line with inflation, whereas the final amount of a defined contribution pension depends on the way the investment markets behave during the time in which you defer it.

Band
Taxable income
Tax rate
UK PAYE tax rates and thresholds (excluding Scotland)
UK personal allowance
Up to £12,570
0%
UK basic rate
£12,571 to £50,270
20%
UK higher rate
£50,271 to £150,000
40%
UK additional rate
Over £150,000
45%
Scotland PAYE tax rates and thresholds
Scotland personal allowance
Up to £12,570
0%
Scotland starter tax rate
£12,571 to £14,667
19%
Scotland basic tax rate
£14,668 to £25,296
20%
Scotland intermediate tax rate
£25,297 to £43,662
21%
Scotland higher rate
£43,663 to £150,000
41%
Scottish top rate
over £150,000
46%
If you're married or in a civil partnership you can claim the marriage allowance
to reduce your taxable income. The allowance amount for 2021/22 is £1,260. How this works is that if one of you isn't liable for income tax at a rate higher than basic rate, you can transfer £1,260 of your personal allowance to your spouse or civil partner.

The maximum tax saving you can claim from the allowance is £252 for the 2021/22 tax year. This is given as a tax credit of £252 for your partner to set against their tax liability.

How to check I'm not paying too much tax
There's no benefit to paying too much tax and there are things you can do to make sure you're only paying what you need to and claiming any allowances you're entitled to:
What's next?
As you can see, it really does pay to be clued up about tax. Now find out about planning your retirement income and expenses.
---
The information on this page was sourced between June - October 2020 and updated in April 2021. Information on this site does not constitute any form of advice, representation, or arrangement by us and you take full responsibility for making (or refraining from making) any specific investment or other decisions. You should take independent financial advice from an adviser who is registered by the Financial Conduct Authority.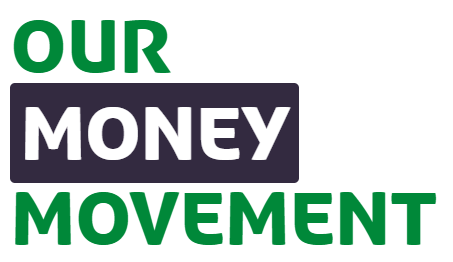 At Yorkshire Building Society we created
Our Money Movement
because we could see how most of the information for people approaching retirement was overly complex and full of jargon and hidden charges. Our aim is simple. To provide plain, straight talking guidance to help you make informed decisions about your financial future.