How an annuity works | The Money Movement | YBS
You may have heard about annuities. Back in the 1990s annuities were what most people bought with pension pots to secure a retirement income for life.
However, with people living longer, and needing their income to stretch for up to 20 years more, fewer annuities have been sold in recent years. However, annuities may still suit some people.

So should you consider an annuity or not? This article will help you to make a more considered decision.

What is an annuity?
An annuity is essentially an insurance policy which you buy when you reach retirement age with all or some of your pension pot. In return, the insurance company guarantees to pay you a set income for the rest of your life or for a period of time. Annuities remove the investment risks associated with some other ways of using your pension pot.
When you decide to buy an annuity, you can take up to 25% of your pension pot as a cash-free lump sum. The remainder can be used to buy an annuity to provide you with an income, which is taxed just like any regular income.
What types of annuity are there?
There are two basic types of annuity – lifetime annuities, and fixed term annuities.
A lifetime annuity is the most common type of annuity. It gives you a guaranteed income for life (and for your spouse and/or dependants when you pass on, if you include them when you take your annuity out). There are two kinds of lifetime annuity:
Standard - which work as explained above
Enhanced - these can offer better rates of income than a standard annuity if you meet certain health, medical conditions and lifestyle criteria that could reduce your life expectancy.
Fixed annuities – unlike a lifetime annuity, a fixed annuity pays an income for a guaranteed period of time, typically between three and 20 years, or until you pass on, if earlier.
However, there are also a variety of other types to suit different needs. Let's look at some of the most common types and why you might choose them:
Variable annuities - choose where your funds are invested. But remember that your income can go up or down.
Fixed-indexed annuities – your money is invested in an index such as the S&P 500 (a stock market index). Please note, these are complex and only for those who understand them.
Deferred annuities – pays you an income at an agreed later date, rather than immediately.
How much income will it provide?

The simple answer is it depends on a number of factors: the size of your pension pot, your age, your health and lifestyle, whether you want the income to increase each year and whether you want it to pay out to someone when you pass on. It will also be affected by the administration fees your annuity provider charges.
The most important thing to do is to take advice and to shop around and compare annuity rates from different providers. You don't have to buy your annuity from your pension provider.
Is an annuity a good idea?
An annuity may be right for you depending on your circumstances and what your retirement plans are.
If like many people, you want the security and simplicity of a guaranteed income, without investment risk, a standard lifetime annuity could be a good option for you.

Just over 10% of pension plans were used to purchase an annuity in 2019/20*

However, there are other options that you could consider to increase your pension pot like downsizing and equity release, and sometimes annuities don't offer the best value. The simple answer is to take independent financial advice before buying an annuity.

What are the risks
Annuities are typically sold on the basis of being low-risk because they guarantee an income. However, there are things to be aware of. The main risk is that while annuity rates are low, as they currently are, you miss out on the potential of getting a better rate later on if interest rates improve.
Other risks include inflation or lifestyle changes, which could mean your annuity income isn't enough to meet your needs. You could also pass on before you have enjoyed the full benefit of your investment. Finally, there is a slight risk that a smaller annuity company could fail, but you can be compensated for up to 100% of the value of your pension pot if the provider is authorised by the Financial Conduct Authority (FCA).

What costs are involved?
Annuities tend to be compared by the rates they offer, and these are based on forecasts of how investment markets might move; these are called Gilt Yields. It's worth looking at comparison sites to compare how much income you could get based on the size of your pension pot. Again, it's well worth shopping around, as this could save you thousands of pounds in the long run.
The other fees to factor into your calculations are administration costs, the fee you would pay to your financial adviser and the tax you would pay on the income.

The importance of getting independent advice
Annuities are designed to be simple, but can be complex to compare. So it's well worth taking independent financial advice from an expert. They will help you weigh up the options and decide whether an annuity is right for you, what kind of annuity would suit your circumstances, and which annuity to buy.
What's next?
So that's annuities and some of the most important things to look out for. Next find out more about planning when you can retire and whether you can afford it.
---
The information on this page was sourced between June - October 2020 and updated in April 2021. Information on this site does not constitute any form of advice, representation, or arrangement by us and you take full responsibility for making (or refraining from making) any specific investment or other decisions. You should take independent financial advice from an adviser who is registered by the Financial Conduct Authority.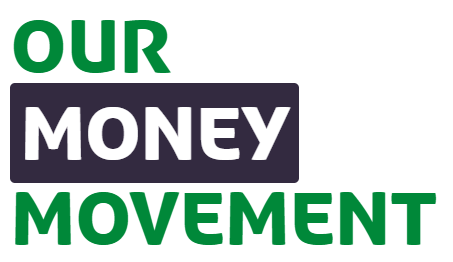 At Yorkshire Building Society we created
Our Money Movement
because we could see how most of the information for people approaching retirement was overly complex and full of jargon and hidden charges. Our aim is simple. To provide plain, straight talking guidance to help you make informed decisions about your financial future.