Working after retirement | Pension Planning | Our Money Movement | YBS
Retirement Planning: Should I continue to work?
["our-money-movement"]
Retirement planning is a personal experience that conjures different feelings and emotions for different people. Some of us dream of stopping work on our 55th birthday while others can't imagine a life without work. Some people carry on working to boost their retirement income.

Whether it's full-time or part-time, sticking with a job or trying something new, the mental, social and financial benefits of continuing to work can be plentiful.
Can I carry on working after I reach my pension age?
Now that there is no longer a standard retirement age more people are realising that they are free to choose a future beyond 55 that's more suited to their personal circumstances.
You can continue to work beyond your retirement age and your employer cannot ask or make you retire simply because of your age.
Will I still pay National Insurance if I carry on working?
If you decide to carry on working after State Pension age you do not pay National Insurance unless you are self-employed and pay Class 4 contributions. You will typically pay Class 4 National Insurance contributions if your profits from self employment are £9,569 or more a year.
You no longer have to pay National Insurance once you reach the State Pension age, even if you carry on working beyond this.
Can I draw my pension while I'm working?
You can take money from your pension and continue to work but there are things to consider first. If you continue to work while drawing your personal pension you will most likely pay income tax on the pension as it is treated like any other earnings.
Another consideration is reduced allowance on your pension scheme. If you start to draw from your pension while working, the amount you can continue to contribute to your pension will be smaller. You can read more about this in our How does pension drawdown work? guide.
How much tax will I pay if I continue to work?
If you decide the best course of action for you is to continue working past 55, the amount of income tax you will pay depends on how much you're still earning:
Income under £12,570 is tax-free
Income between £12,570 and £50,270 is taxed at 20%
Income between £50,271 and £150,000 is taxed at 40%
Income over £150,000 is taxed at 45%[i]
Any pension income will also count towards these figures, here's an example.
Julie receives a full State Pension and she has an annuity that pays her £8,000 a year. Her dressmaking business also brings in £13,000 a year.
Example figures:
| Annuity | State pension | Yearly income | Tax allowance | Taxable yearly income | Yearly income tax bill |
| --- | --- | --- | --- | --- | --- |
| £8,000 | £9339.20 | £13,000 | £12,570 (at 20%) | £17,769.20 | £3,553.84 |
What if I want to defer taking my pension?
The main reason for deferring a pension is to boost the pension income you will eventually receive. It is quite straightforward to defer your State Pension or your defined contribution pension. Deferring a defined benefit pension can be more difficult or might not even be possible. You can read more about defined contribution and defined benefit pensions here.
There are potential positives and negatives when it comes to deferring your pension.
Pros:
Pension has more time to grow
Continues to grow if you work and pay into it
Annuity rates improve with age
Cons:
Can decrease in value if the stock market changes
You'll miss out on income
Annuity rates can fall
What if I want to start a business?
Many people are now looking to retirement as a chance to start a business they've always dreamed of running. Others are using it as a reason to change careers and start something completely new. Whatever you decide is best for you, it's important to remember that there are plenty of options.

What's next?
If you have any questions about how retirement options will impact how and if you pay tax, you can read our A guide to tax in retirement.
---
The information on this page was sourced between June - October 2020 and updated in April 2021. Information on this site does not constitute any form of advice, representation, or arrangement by us and you take full responsibility for making (or refraining from making) any specific investment or other decisions. You should take independent financial advice from an adviser who is registered by the Financial Conduct Authority.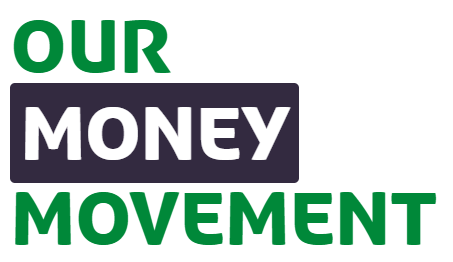 At Yorkshire Building Society we created
Our Money Movement
because we could see how most of the information for people approaching retirement was overly complex and full of jargon and hidden charges. Our aim is simple. To provide plain, straight talking guidance to help you make informed decisions about your financial future.