Mortgages and moving during coronavirus | YBS
Managing mortgages and moving house can be stressful at the best of times, so moving to a new house during a pandemic is probably far from ideal. And yet, with the emergence of online house valuations and virtual house tours, both could be easier than you think. In this guide, we'll first look at some of the innovative ways the moving market has adapted to try and help you sell your house online.
---
Online house valuations
Getting your home valued in the age of social distancing may sound like a challenge. However, some sellers are obtaining online house valuations by showing estate agents their homes using online video chat services[i]. Thanks to modern technology, the seller can take the estate agent on a room-by-room tour, showing the condition, key features, and other aspects like storage and outside space. These videos can be pre-recorded, but there are benefits to this being carried out 'live' as the estate agent can ask any questions while they undertake the online house valuation. While the easing of lockdown restrictions may mean that in-person valuations resume, the simplicity of virtual valuations suggests this innovation is here to stay.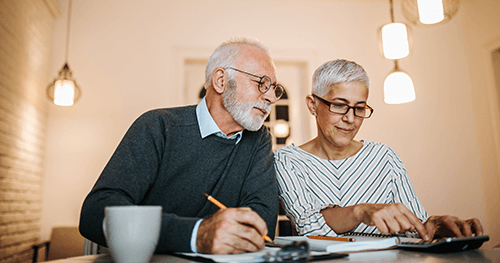 What is a virtual house tour?
If you're a buyer, virtual house tours give you an opportunity to have a look around a property from the comfort of your laptop, phone or tablet device. Estate agents have varied in their approach to virtual viewings, so you should ensure they clarify which of the following they offer:
A 'live' virtual house tour, where the estate agent walks you through a property in real-time while you watch on your device and ask any questions.
A pre-recorded video tour, which can be embedded in listings on property portals.
Self-guided virtual house tours using 3D technology, which give you a 360-degree walk-through of a property where you can examine each room in close detail.[ii]
Are virtual house tours worth it?
It's understandable if you're sceptical about virtual house viewings, as, let's face it, there's no substitute for the real thing. That said, many movers have been pleasantly surprised by the level of detail 3D viewings allow; you can zoom-in on surfaces, take a peek at the storage space and get a 'dolls-house' view of a property, not just a floorplan. You also have the advantage of not feeling pressured by time, which isn't always the case when attending an in-person viewing.[ii]
In truth, a virtual house tour should be viewed as a first inspection, and it's advisable not to proceed with a purchase until you've visited the property yourself. While many buyers have been happy to make offers based on a virtual viewing – sometimes with a discount[iii] – a sale is only legally binding after the exchange of contracts, so it's important that buyers and sellers are confident the sale will go through before either party spends money on surveyors and solicitors' fees.
How to view a home safely during the coronavirus
The government's guidance on moving home during the coronavirus has continually evolved, but whenever the threat level is high, there are reasonable precautions you should consider. The guidance does state that you should avoid touching surfaces, wash your hands frequently, and bring hand sanitiser. Viewings can be restricted to the fewest possible members of your own household, and as a seller, it may be recommended that you vacate the property during the inspection.[iv] Estate agents and homebuyers may wear PPE such as masks and gloves when entering a property.
Of course, there's more to buying or selling a home than online house valuations or virtual house tours. You are likely to appoint a surveyor to inspect the property you intend to buy, and similarly, the home you sell should be viewed by a surveyor. While the surveyors are allowed to carry out the physical survey, you should keep contact to a minimum and ensure they don't enter a property if a member of the household is self-isolating or has coronavirus symptoms.[iv]
In terms of other aspects of the move, your legal adviser will be able to email paperwork and carry out property searches online. Once you've exchanged contracts, you should contact removal companies as early as possible to discuss your packing arrangements ahead of moving day.[iv]
Check the government guidelines regularly for any updates that might affect your property search or sale.
How to sell a house online
These days, there are many ways to sell a house online, and the level of service you receive depends on how much money you're willing to spend, and how much work you're happy to do yourself. Some online estate agents offer a minimal service – for example, they won't offer photography or an online house valuation – in exchange for a low entry price. Other online estate agents will offer an enhanced service, such as hosted viewings and written property descriptions – which mean you will pay a little more. Whichever online estate agent you use, you should ensure your property is listed on property searching websites for maximum visibility.
Share