Now is the time to end youth homelessness | YBS
Now is the time to end youth homelessness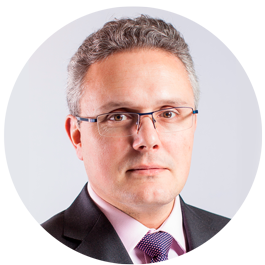 03/07/20
Mike Regnier
Chief Executive
Yorkshire Building Society
COVID-19 could be a transformational moment when it comes to ending the scourge of youth homelessness across the country. But we have to act fast, before many more young people become vulnerable to being left without a home and the security that brings.
The Government recently announced measures for extra funding to provide interim housing for the thousands of rough sleepers that were taken off the streets and housed during the pandemic. It's long overdue, and recognition that allowing this problem to persist isn't an option for a modern and compassionate society.
Yet there is still a lot more to do when it comes to eliminating youth homelessness completely within the next decade. We need to look at the barriers homeless young people face, such as setting achievable targets for building more social housing stock, increased funding for youth homelessness services and an urgent review into housing benefit rates for the under 25s to allow them access to private rental homes.
Tackling this head on is something we at Yorkshire Building Society have championed for the past three and a half years with our charity partner, End Youth Homelessness (EYH). We are proud to have partnered with this national movement of local charities that work together to end youth homelessness across the UK and that work with 30,000 young people a year who are amongst the most deprived in the country.
And its work – its societal mission - has never been more important.
It's something that needs to be at the front of all of our minds as we look to rebuild the country in the wake of the global pandemic that has transformed our lives. We now face into the reality of two generational challenges. The first as we emerge from this major public health crisis into creating a COVID-secure country and secondly the vast economic challenge the likes of which we have not seen in more than 300 years – how do we prioritise all those in need of help, and stability?
It's an almost impossible task.
But we can all agree that no young person should be left without a home as we grapple with the national rebuild that lies ahead.
Even before the onset of the pandemic an estimated 110,000 young people in the UK were homeless or at risk of homelessness*. A figure that is likely to increase as thousands of young people face losing their jobs in the coming months and will be unable to afford accommodation.
Many homeless young people have no family support networks, suffer from poor physical health leaving them susceptible to illness, have poor mental health and are living day-to-day in isolation and profound uncertainty.
It makes this demographic extremely vulnerable in the weeks and months that lie ahead. We also know that the pandemic has struck a double blow to young people without a place to call home.
Firstly, charities that support homeless young people, have seen dramatic falls in voluntary and fundraising income at a time when their frontline service demand is higher than ever before. Secondly, the benefits system and welfare safety net is now under severe strain locally and nationally.
This means the COVID-19 crisis could prevent services from running and leave young people unsupported, without food or a place to live - even if just temporarily.
We also know that high rents and upfront costs can already make it difficult for homeless young people, usually on low incomes or receiving benefits, to gain access to private rented accommodation, with the costs of starting a tenancy running into thousands of pounds.
Through funding the Rent Deposit Scheme in 13 regions across the UK, we have provided rental deposit guarantees, initial rent payments, home essentials grants and practical help to homeless young people who were ready to live independently.
We've raised more than £1million which so far supported 455 young people and 95 dependent children into rented homes of their own.
We will continue to do what we can to play our part, and have committed a year's funding from the Society to run the End Youth Homelessness Housing Fund through to 2021.
But we know more must be done.
In 2018 we reviewed our lending policies and updated our mortgage terms for landlords to enable them to offer tenancies to renters who receive benefits, such as former homeless young people. We now call for this to become a national norm, and for the development of a framework for this to be delivered with all lenders.
We are asking the Government to establish a long term expert led task force to look into eliminating youth homelessness within the next decade working with EYH as the experts in their field.
Put simply this issue needs to be kept firmly on the radar for 2020 and beyond.
I firmly believe homeless young people can overcome challenges, develop skills and gain employment but if they cannot find a safe, secure and affordable home, their lives remain on hold. At Yorkshire Building Society we also believe that everyone in society has a role to play – and that this issue deserves to be at the top of the agenda as we seek to rebuild a fairer and more equitable country in the months that lie ahead.
All information correct at time of publication.
W24-20