Women in Finance Charter | YBS
Yorkshire Building Society is a signatory to HM Treasury's Women in Finance Charter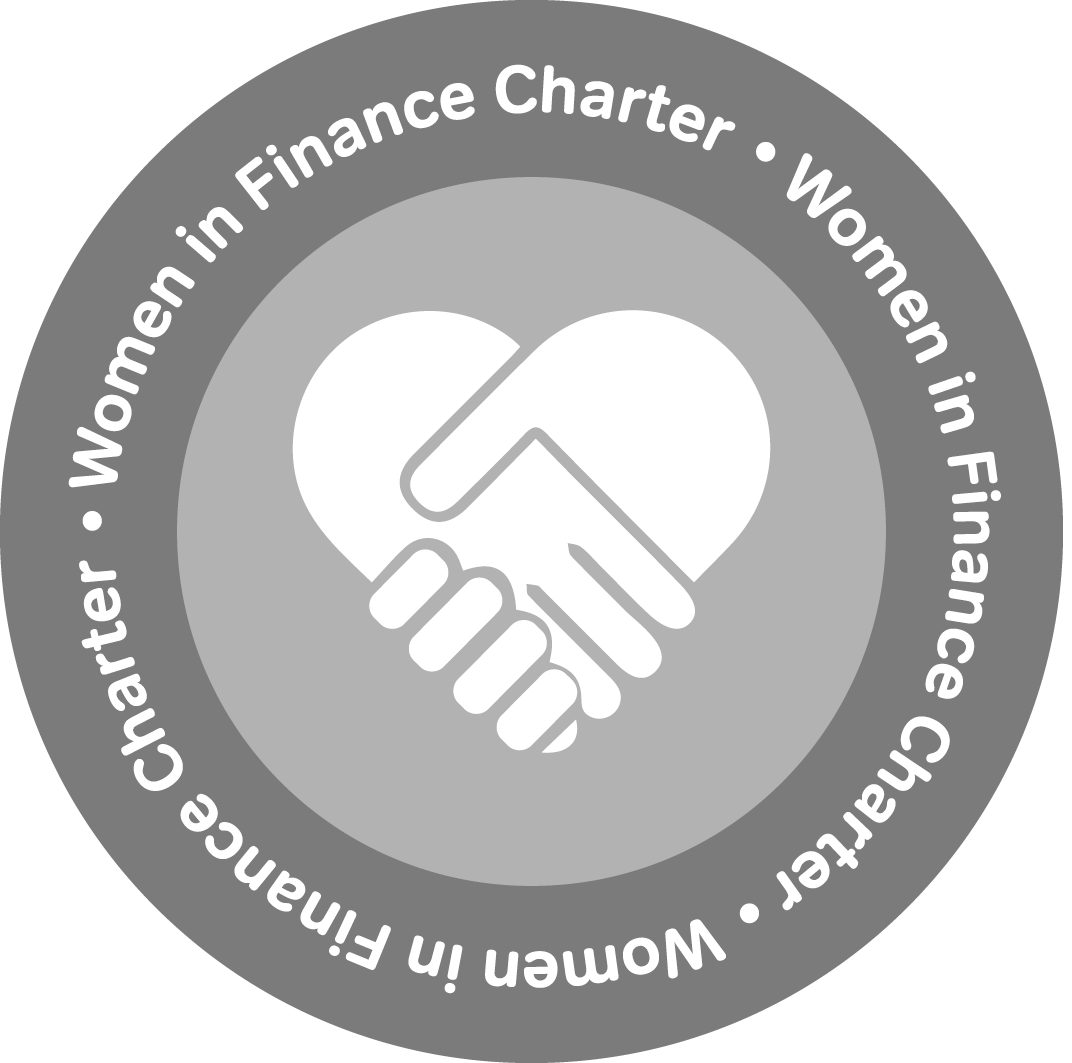 What is it?
The Women in Finance Charter is a pledge for gender equality across financial services from HM Treasury. It is a commitment to work together, across our industry and with Government, to build a more balanced and fairer financial services industry.

Organisations who have signed the Charter have made a clear commitment to improve diversity, ensure that women are able to progress into senior roles, set targets to support this work and regularly report on their progress.

At Yorkshire Building Society, as a signatory we're committed to achieving gender balance in our senior management team. In 2018 we set a target of achieving gender balance across all senior management colleagues, with a minimum of 40% of either gender, by June 2023.

We're proud to say that as of September 2022 we've met our target with 45.8% female representation in our senior management, but we know there's still more to do to ensure long-lasting change. We believe that by continuing to secure diversity of people, thought and outlook, we can make better decisions across our business for the benefit of our members.

How are we improving diversity at YBS?
We have a dedicated Inclusion & Diversity strategy that incorporates three inclusion pillars:
Workplace – an environment where everyone feels safe, trusted and valued
Colleagues – a thriving community of colleagues with unique perspective, identities and backgrounds
Community – an organisation that adds genuine value to the communities in which we operate.
The delivery and execution of our strategy is overseen by the Inclusion & Diversity Committee and our Executive sponsor and chair of the committee. The committee is made up primarily of the senior leadership team.
We do a huge amount of work to ensure we improve the diversity of our teams, and we remain committed to our plans to increase our diversity credentials. It remains at the heart of our business strategy, which is where it should be. We know there is much more to do, and we will continue to make progress and report on it in a clear and transparent way.

We have focused on the following areas over the course of 2022:
We've set out clear I&D targets which are reviewed every quarter and presented to the I&D Committee to ensure we are on track with delivering our plan. We exceeded 6 of our 8 of our targets at the end of 2021, including Woman in finance charter at 50% maintaining the achievement of our target for female senior management representation, Increasing the % of Black, Asian and ethnically diverse colleagues from 13% to 14.3% and increasing the % of Females in IT from 31% to 36%. We have exceeded our Board diversity target in terms for female representation, resulting in YBS being in the top with 3 out of our most recent NED recruitments being female.
To ensure we are doing everything we can to attract and retain and support those colleagues to progress in their careers in addition to our continued focus towards the Women in Finance charter commitments we have initiatives relating to Race and Disability. Over the previous 12 months we are proud to have been awarded the status of Disability Confident Level 2 employer and we are now working towards progressing to the status of Disability Confident Leader Level 3. We have also become signatories to the Race at Work Charter and are working towards meeting each of its seven commitments.
Our colleague networks; Ethnicity, Women's, Parents & Carers, Disability and LGBTQIA+ were established in May 2021 and are now firmly embedded into our organisation and help guide our relevant policies and procedures. We now have around 300 members in total. Our collective colleague networks lead on key awareness dates and were the first to get involved in our recently launched reverse mentoring program with our Senior Leadership team.
We are proud to be awarded Leaders in Diversity Accreditation from the National Centre for Diversity. This is a result of two years of work building stronger structures, approaches and systems to support our colleagues. In June 2022, the National Centre for Diversity named Yorkshire Building Society as winners of the Financial Services Company of the Year Award and 'No 3. Most inclusive companies from 100'.
Our parents' and carers' network guides our internal support for working families. which was recognised by the receipt of the 'Top 10 Working Families' award from 'Working Families'.
We recently launched a new policy covering unacceptable customer behaviour which sets clear zero-tolerance standards on harassment, victimisation and bullying within our branches.
We have signed the Wellbeing of Women's Menopause Workplace Pledge and will work alongside our Women's network to raise awareness of the impact of the menopause.
By continuing to back this Charter, we're making a public commitment to help improve diversity in financial services.
Key details
Position

Senior Leadership

Where were we in 2020?

44% women, 56% men

Where were we in 2021?

49% women, 51% men

Where are we now?

46% women, 54% men

Target

50% women, 50% men,
with a minimum of 40% of either gender

The future
In the next year we will continue to increase our efforts to embed an inclusive culture and ensure that our senior leadership becomes more diverse as a result. Next year we plan to launch a full training curriculum focusing on 'inclusive leadership', which will be available to all colleagues, offering colleagues tools and support to overcome barriers to inclusion.

However, our focus is on much more than targets and we're not limiting our attention to just gender diversity. We're doing a lot of work to build a more diverse business at all levels, ensuring that people supporting our customers or making decisions about the future of our Society bring a wide range of experience and understanding to their roles.
We think that this work will help us develop fantastic future leaders within our organisation, and make Yorkshire Building Society an even more welcoming, diverse and exciting place to work. With a diverse leadership guiding our people and society, we are confident we'll deliver the best possible outcomes for our members and customers.

We have recently published Our Promise which outlines our plan for ensuring we always do everything we can to boost diversity at every level, so we're best placed to serve our communities. You can find out more information on our careers site.

YBS has been recognised as the 10th most inclusive employer in the UK at the Inclusive Top 50 UK Employers Awards, up 6 places from the previous year. You can view the full list here.
For more information about the Women in Finance Charter visit:
https://www.gov.uk/government/publications/women-in-finance-charter