Women in Finance Charter | YBS
Yorkshire Building Society is a signatory to HM Treasury's Women in Finance Charter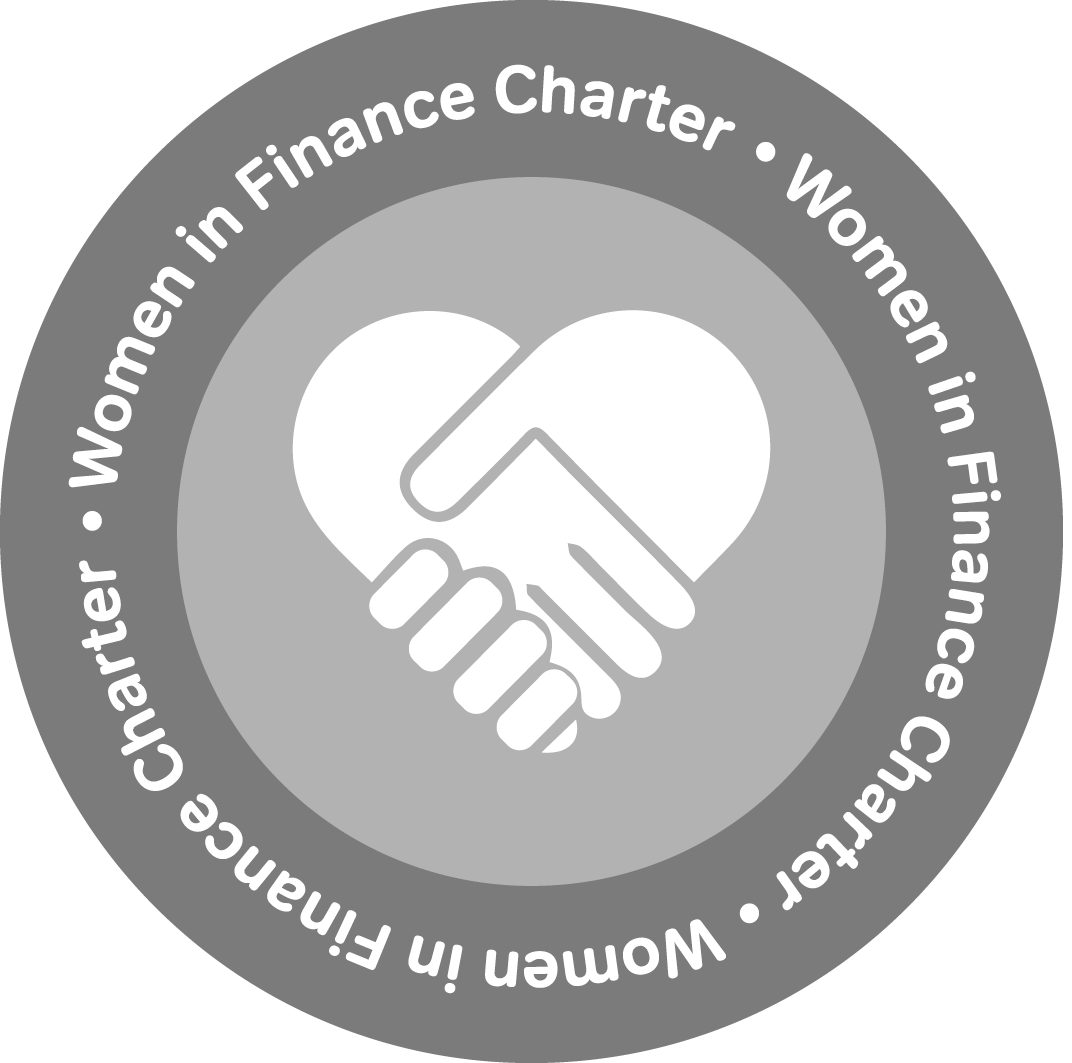 What is it?
The Women in Finance Charter is a pledge for gender equality across financial services from HM Treasury. It is a commitment to work together, across our industry and with Government, to build a more balanced and fairer financial services industry.
Organisations who have signed the Charter have made a clear commitment to improve diversity, ensure that women are able to progress into senior roles, set targets to support this work and regularly report on their progress.
At Yorkshire Building Society, as a signatory we're committed to achieving gender balance in our senior management team. In 2018 we set a target of achieving gender balance across all senior management colleagues, with a minimum of 40% of either gender, by June 2023.
We're proud to say that as of September 2021 we've met our target with 49.4% female representation in our senior management, but we know there's still more to do to ensure long-lasting change. We believe that by continuing to secure diversity of people, thought and outlook, we can make better decisions across our business for the benefit of our members.

How are we improving diversity at YBS?
We have a dedicated Inclusion & Diversity strategy that incorporates three inclusion pillars:
Workplace – an environment where everyone feels safe, trusted and valued
Colleagues – a thriving community of colleagues with unique perspective, identities and backgrounds
Community – an organisation that adds genuine value to the communities in which we operate.
The delivery and execution of our strategy is overseen by the Inclusion & Diversity Committee and senior sponsors.
We do a huge amount of work to ensure we improve the diversity of our teams, and we remain committed to our plans to increase our diversity credentials. It remains at the heart of our business strategy, which is where it should be. We know there is much more to do, and we will continue to make progress and report on it in a clear and transparent way.
We have focused on the following areas over the course of 2021:
Upskilling sessions with all Chief Officers and Directors which focused on shared lived experiences of BAME individuals and other protected characteristics and 'Inclusive leadership through the lens of privilege'. This led to the creation of the Allyship model. In December each Chief Officer facilitated Ally Network sessions, focusing on BAME and female groups.
Subsequently, the creation of five colleague networks focusing on under-represented groups of colleagues including Women and BAME. The networks offer a safe space for colleagues to come together and share their experiences at work, and importantly give our leaders the opportunity develop a deeper understanding of issues and identify areas for change and support.
Achieving the Leaders in Diversity Accreditation with the National Centre of Diversity. This is a result of two years of work building stronger structures, approaches and systems to support our colleagues. In May 2021, the National Centre of Diversity named Yorkshire Building Society as winners of the Financial Services Company of the Year Award and winners of the Large Business of the Year Award.
YBS was recently named as one of the UK's top ten family-friendly employers by the independent work-life balance charity Working Families. This is the first time we've made the top 10, having been in the top 30 for the past three consecutive years.
By continuing to back this Charter, we're making a public commitment to help improve diversity in financial services.

Senior Leadership

Where were we in 2019?

39% women, 61% men

Where were we in 2020?

44% women, 56% men

Where are we now?

49% women, 51% men

Target

50% women, 50% men
With a minimum of 40% of either gender

The future
In the next year we will continue to increase our efforts to embed an inclusive culture and ensure that our senior leadership becomes more diverse as a result. Later in the year we will launch a full curriculum on inclusive leadership which is available to all colleagues, and pilot a learning initiative called 'Equally Yours' to promote open and honest discussions around real-life events and everyday situations colleagues may face.
However, our focus is on much more than targets and we're not limiting our attention to just gender diversity. We're doing a lot of work to build a more diverse business at all levels, ensuring that people supporting our customers or making decisions about the future of our Society bring a wide range of experience and understanding to their roles.
We think that this work will help us develop fantastic future leaders within our organisation, and make Yorkshire Building Society an even more welcoming, diverse and exciting place to work. With a diverse leadership guiding our people and society, we are confident we'll deliver the best possible outcomes for our members and customers.
For more information about the Women in Finance Charter visit:
https://www.gov.uk/government/publications/women-in-finance-charter