Charitable Foundation | Mortgages | YBS
Yorkshire Building Society Charitable Foundation is a registered charity independent of Yorkshire Building Society.
Since 1999, the Charitable Foundation has donated over £9 million to charities and good causes across the UK.
To review the annual Report and Accounts of the Yorkshire Building Society Charitable Foundation, please visit Charity Commissions Webpage
Who does the Charitable Foundation support?
The Charitable Foundation has two priority areas:
1. Alleviating poverty
2. Improving health / saving lives
Small Change Big Difference® Fund
The Charitable Foundation's Small Change Big Difference Fund supports these priorities by making donations of up to £2,500 to UK registered charities, nominated by the Society's members and colleagues.

We're proud to support beneficiaries such as children, those who are seriously ill, as well as elderly, homeless and disabled people.
YBS Charitable Foundation Strategic Fund
The Charitable Foundation also has a strategic fund, which supports charities with a larger donation for charities aligned to YBS's purpose.
Yorkshire Building Society Charitable Foundation is committed to transparency and we work with 360Giving to publish information about our grants. Using the 360Giving Data Standard, our awarded grants since 2021 are available as an Excel spreadsheet. This work is licensed under the Creative Commons Attribution 4.0 International License. This means the data is freely accessible to anyone to be used and shared as they wish. The data must be attributed to Yorkshire Building Society Charitable Foundation.
How is the Foundation funded?
The Society's members and colleagues fund the Charitable Foundation's
Small Change Big Difference® (SCBD) Fund through the Society's SCBD® scheme.
As a member, you can opt-in to donate the annual pence of interest from your accounts, no more than 99p per year, to the Charitable Foundation. Every penny received helps us to support local charities!
You can sign up by clicking the button below or by visiting your
local branch
.
YBS Charitable Foundation Strategic Fund
Yorkshire Building Society (YBS) donates £100,000 annually to fund the Charitable Foundation's Strategic Fund, alongside additional funding which covers the day-to-day running costs of the Foundation.
Small Change Big Difference® Fund
Through the Small Change Big Difference® Fund, trustees consider nominations to charities that support its two priority areas: alleviating poverty and improving health / saving lives. It particularly welcomes nominations of charities that are working in areas of deprivation, and charities that have an income turnover of less than £100,000.
Please read the full guidance notes here prior to making an application.
To be considered for a donation the charity must meet the following basic eligibility criteria:
Registered with the Charity Commission, the Charity Commission for Northern Ireland or the Scottish Charity Regulator
Funding will either help alleviate poverty, improve health or save lives
Nominated by a Yorkshire Building Society member or colleague
Beneficiaries in the UK
Have not received a YBS Charitable Foundation donation in the last 2 years
Annual returns submitted to the Charity Commission, the Charity Commission for Northern Ireland or the Scottish Charity Regulator
The following will NOT be considered:

Applications that do not fit the criteria outlined in the guidelines
Charities serving a specific sector of the community selected on the basis of political or religious grounds/ advancement
Animal welfare charities
Charities with beneficiaries not in the UK
Community Interest Companies, community or voluntary organisations that are not registered charities
How do I make a nomination?

All applications are reviewed on a quarterly basis by our trustees.

The trustees decide which applications to approve based on which charities are the strongest fit for the Foundation's guidelines and how much funds are available. Once trustees have reviewed all applications, we will inform the colleague or member and the charities of their decision. Donations are sent directly to successful charities at the end of each quarter via our charity payment partner, Charities Trust.

The deadlines for applications are: 31 March, 30 June, 30 September and 31 December annually.
YBS Charitable Foundation Strategic Fund
Through the Charitable Foundation's Strategic Fund, we are currently funding four carefully chosen charities which are supporting people with employability and digital skills or supporting people into homes across the UK.
Refugee Action

We will help refugees across the UK, but particularly in Bradford, London and the Midlands, to achieve aspirational employment by helping them to become more familiar with the UK job market, and by establishing connections in their preferred industry via a mentoring scheme.

The project aims to support 80 refugees and migrants and train 40 professional mentors as volunteers each year and will be supported by the Foundation up until 2024.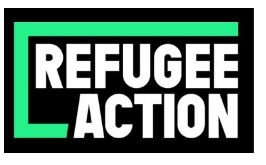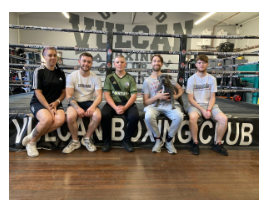 Vulcan Centre

Vulcan, based in Hull, supports a community that faces some of the worst poverty and deprivation levels in England.
They focus on supporting people who are the most marginalised and socially isolated in the community, who often have multiple and complex issues. These include being excluded from all levels of education, not being in employment or training for long periods of time, family breakdown, alcohol and substance misuse, mental health issues and homelessness.

Our funding has allowed Vulcan to employ a specialist Employment Advisor who will support up to 150 children, young people and adults to learn new skills, achieve qualifications and become ready for employment.
Albert Kennedy Trust (AKT)
Based in Manchester, AKT provide support, advice and guidance to young people aged 16-25 who are lesbian, gay, bisexual, transgender or questioning (LGBTQ+) and who are homeless or at risk of homelessness. LGBTQ+ young people have often suffered abuse, violence or rejection because of their gender identity or sexual orientation and have become estranged from their family upon 'coming out'. This can force them into risky situations without safe accommodation.
With the support of our funding, AKT will prevent homelessness, and secure emergency and long term accommodation for LGBTQ+ young people in Manchester.
Bradford Foodbank

Last year, Bradford Foodbank fed over 15,000 people. In addition to providing emergency food for people in need, the foodbank runs an Advice Centre that supports people with a range of issues, including employment and debt management.

With our funding, Bradford Foodbank are opening an 'IT Help Hub' for clients using the foodbank, Job Club, and Debt Advice services. The Club will aim to improve digital and employability skills and support people with entering employment, training or volunteering opportunities.