Short and Long Term Savings | Savings Guides | YBS
Short and Long Term Savings
One thing about saving money, it's never too soon or too late to start
Whether you're thinking about saving up for something special within the next few months, or you're looking further ahead and planning for your future – we'll help you think about the savings options that are available to you.
A savings plan to suit your lifestyle
We understand that there will be different demands on your finances at different times in your life. And that the financial needs of a young family, for example, will be very different to those of someone who's paid off their mortgage and is booking their second holiday of the year.
Understanding the options available to you, and finding a savings plan to fit your lifestyle – today and in the future – can bring great peace of mind.
Here, we outline the difference between long and short-term saving plans, help you think about identifying your savings goals, and look at what types of YBS savings account might best suit your needs.

How to identify your savings goals
The first step in choosing the right savings plan for you is to think about your financial goals. In other words, what do you want to do and when?
Thinking ahead, even by just a few months, can help to alert you to any events that you may want to have some money put aside for. Things like Christmas, or a week away in the sun, that simply cost more than a normal day or week would.
Of course, your goals will differ, depending on your age and situation, too.
By thinking ahead, you'll start to see that some of your goals will be short term and some long term and that each will need a different saving or investment strategy.

What is the best type of savings plan for you?
There are two main types of saving plans, short-term savings and long-term savings.
Short-term saving plans cover things that are likely to happen within the next one to five years. Long-term saving plans are to cover events happening 10 years or more in the future.

Changing lives, changing plans
Another thing to bear in mind is that, as your circumstances change throughout your life, so your financial goals will change too.
It's a good idea to take some time, every 12-18 months or so, to think and consider what's coming up sooner rather than later. Or to think about what's changed that you may need some savings for, a little further down the line.
Regular life checks like this also mean that you can make sure any saving or investment plans you have in place are still going to help you reach your financial goals.


Short-term savings goals
After listening to our customers, we know popular short-term savings goals include things like saving for a new bathroom or kitchen, for larger-scale home improvements like extensions or loft conversions. And they can also include saving for weddings, luxury holidays and the latest technology.
Short-term savings goals also cover you if there's a rainy day. If you're facing a bill for an unexpected car service, need to fix a broken boiler, or your back's crying out for a decent night's sleep on a new mattress – your money's there when you need it.
Long-term savings goals
Thinking long-term, in financial terms, is about planning ten years or more ahead. So, it includes expenses like paying for a child's school or university education, contributing to your pension, and topping up your retirement fund. It might also include paying off your mortgage, expanding into buy-to-let properties or investing in a holiday home.


Three tips for stress-free savings plans
Find out the full picture
Working out just how much you might be able to save every month by making a budget puts you in better control of your money. Getting a clear picture of your finances before you start saving can also help you work out where you might be able to cut costs.


Pay off your debts
Any savings plan is about putting money aside, bit by bit. Before you save, are there any more important things you need to do with your money? Paying off your debts before you start is a big part of any savings plan, and you need to consider how to manage this at the start of your savings planning.


Set up an emergency fund
Building up an emergency savings fund means you have a level of financial security if something goes wrong. Try to have three months' of living expenses saved up in an instant access savings account. Depending on your situation, this should include rent, food, and any other essential outgoings like school fees.
Which YBS accounts are best suited to short and long term saving?
Easy access savings accounts
---
Short term saving
Our most simple and straightforward savings account.
According to the account type, you may open your account online, face-to-face or by post, and you can open some accounts from as little as £1.
---
Account access
Easy access savings accounts are a straightforward way to save through your branch or agency.
They're the ideal savings plan if you want to put a little away each month, without making regular withdrawals.

ISAs
---
Short and long term saving
Please note, Yorkshire Building Society only offers Cash ISAs.
An ISA is a savings account that allows you to save, without paying a penny of tax on your interest.
You can invest in any combination of the four types of ISA in one tax year, up to your total annual combined ISA allowance limit, which is £20,000 for the 2022/23 tax year.
Any withdrawals from ISAs (except flexible ISAs) will result in loss of tax-free status (other than transfers to another ISA).
---
Account access
Flexible ISAs allow you to withdraw money from your Cash ISA and replace withdrawn funds within the same tax year without affecting your current year ISA limit.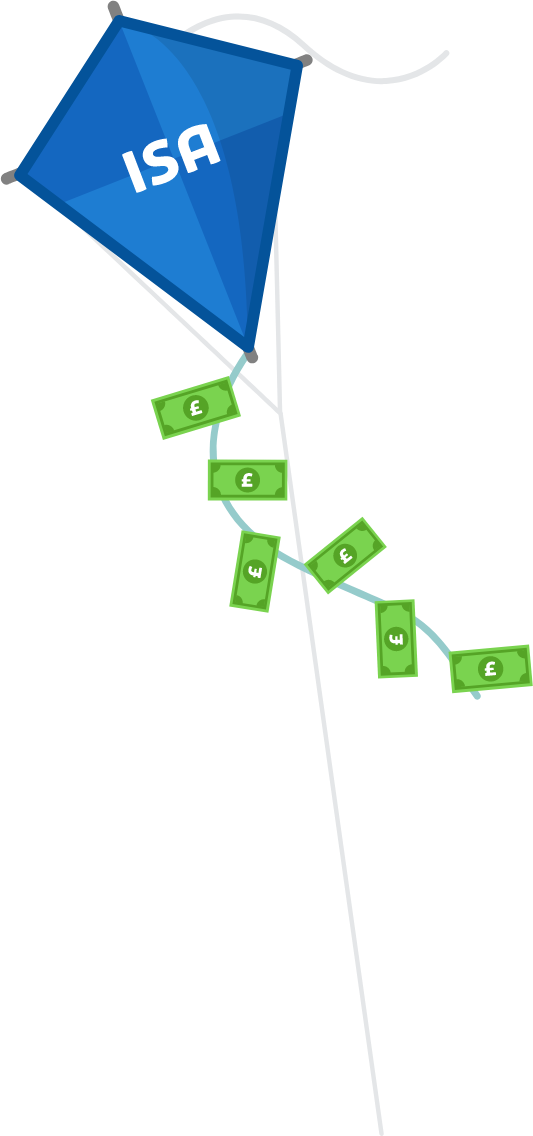 Fixed rate bonds
---
Long term saving
Surrendering access to a lump sum of money for at least a year can often mean you earn a better rate of interest than you would with an easy access account.
---
Account access
Fixed rate bond savings accounts come with withdrawal and closure restrictions, but they let you plan with confidence. You'll know exactly what interest rate your savings will earn throughout the term of the bond and, in most cases, the longer the term, the higher the interest rate.

Like to know exactly what your savings will earn?
Happy to tie your money up for a better rate?
Want to find out more?
Get some advice – or get started with your new savings plan?
Whether it's face-to-face, by phone or online, we're here to help.