Economist's view: Consumers returning to normal spending habits but Omicron variant may reverse trend | YBS
Economist's view: Consumers returning to normal spending habits but Omicron variant may reverse trend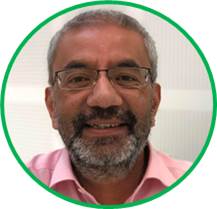 02/12/21
Nitesh Patel
Strategic Economist
Yorkshire Building Society
Commenting on the latest Bank of England Money & Credit Report, Nitesh Patel, Strategic Economist at Yorkshire Building Society, said:
In the first month after the end of stamp duty holiday mortgage approval for home buying fell to top 67,199 from 71,851 in September. October recorded the lowest level of housing activity since June last year – which was affected by the first lockdown. The end of the tax saving, stretching affordability and fewer homes on the market for sale perhaps explain the slowdown.

On the other hand, household savings in October grew by just £5.5 billion, considerably below the average for the previous 12 months of £13 billion. This suggests that consumers are returning to normal spending habits. However, the growing risk that the omicron variant presents may well see this trend reversing.
All information correct at time of publication.
W59-21