Career minds | Mortgages | YBS
We are committed to improving the financial wellbeing of the nation.
This includes making sure young people are ready for work, so they can improve their economic prospects as they move towards adulthood. In 2019 we launched Career Minds, a new programme that enables our colleagues to volunteer their skills to help 14-16 year olds prepare for the world of work.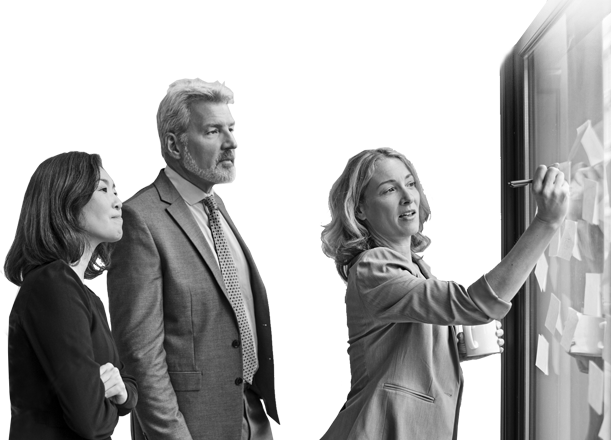 About Career Minds
Following feedback from colleagues and research with young people and schools, Career Minds includes two topics: interview skills and CV writing.
Notes for Teachers
Each volunteer will have completed Classroom Ethics and Safeguarding Awareness training and have fully prepared the session, ensuring they are ready to deliver this within the classroom in small groups or in pairs.
This activity will often be our volunteers' first classroom experience and so should be supported by the classroom teacher. All activities have been designed to promote discussion and share learnings among children and young people. Depending on the size of the class and the range of ability levels, there will be instances where specific task support from the classroom teacher would help the students to progress through the activities, ensuring they get the most out of the session.
Teachers remain responsible for the behaviour of the class during the session. Yorkshire Building Society operates a 'safer recruitment policy', but our volunteers won't be DBS checked. Volunteers within schools should be supervised at all times, and supervision is the school's responsibility.
CV Writing Skills
An interactive workshop helping young people understand the process of applying for jobs, as well as how to put together a great CV, and how to write a cover letter that says 'pick me'. The session also brings to life jobs in differing sectors and helps young people to understand the qualities needed for each sector and recognise those qualities and skills within themselves.
Mentoring
We work with schools and universities to mentor students, enabling our colleagues to share their knowledge, skills and experience of the work place and help them prepare for the world of work, from preparing a great CV, to practising interview skills and sharing information on what employers are looking for from an interviewee.
Interview Skills
A session of practical activities and role play to help young people understand and prepare for real-life job interviews. They'll come away with a good knowledge of the different types of interview, what to expect during an interview, how to prepare for an interview and also personal branding.
Workplace Visits
We offer workplace visits at our Leeds and Bradford office sites. These visits are a way for secondary school students to experience the workplace, meet employees and take advantage of the expertise of our colleagues in a workshop. Our visits usually include: a tour of our workplace, an opportunity to meet different teams, a masterclass, skills building activities and a careers panel, often including our apprentices. YBS has a wide variety of career options available and are suitable for students of all abilities and those who have varied career interests.
What else are we doing to help young people?
We have an active apprenticeship programme.
We organise work place visits for schools to our head office sites and we encourage colleagues to take part in mentoring young people, Careers panels and careers preparation with universities.
Please have a look at our Pass it on Campaign to find out what else we're doing to upskill the next generation with financial well-being.
We also support young people improve their financial wellbeing with Money Minds – a programme designed to introduce children and young people to money. You can find out more here.
How can your school get involved?
If your school is interested in receiving a lesson please contact your local branch directly or email community@ybs.co.uk.