The state pension explained | The Money Movement | YBS
State Pensions have been available since 1908, when the 'Old Aged Pension Act' gave eligible people five shillings a week.

The biggest change to the scheme since then came on 6th April 2016 when a new 'flat-rate' State Pension was introduced.
The change only applies to those reaching retirement age on or after 6th April 2016. This means millions of people already receiving a pension will continue to receive the old style and remain unaffected.
The new State Pension was devised to make the system simpler. This doesn't mean that it isn't still confusing when trying to work out your National Insurance (NI) contributions and what your pension will look like.
When will I get the State Pension?
Just like the old system, you will be eligible to receive your State Pension when you reach the official retirement age set by the Government.
The retirement age has risen in the past (in April 2020 it rose to 66 for men and women alike) and there are new rises planned. Under the current law, the State Pension age is due to increase to 68 between 2044 and 2046. [i]
Following a recent review, the government has announced plans to bring this timetable forward. The State Pension age would therefore increase to 68 between 2037 and 2039.
If you are still unsure when you will retire and be able to claim your state pension you can use the Government's checker tool.
How much will I get?
The short answer is that your State Pension amount will vary based on your NI contributions throughout your working life.
Generally you build up 'qualifying years' of National Insurance contributions over your working life. They can also be built up if you have raised a family, cared for a sick, or disabled person or have been in full-time training.
You can find more information about NI credit on the government website.
The minimum State Pension
The current minimum contribution to receive a State Pension is 10 years of NI payments. Meet this criterion and you will receive 10/35ths of the total State Pension – currently around £50 per week.

These 10 years do not need to be consecutive.
The full State Pension
If you've made NI payments for 35 years or more you are entitled to the full State Pension amount of £179.60 per week. This rises yearly, either by 2.5%, inflation or average wage growth, whichever is highest.
An in-between amount
If you fall somewhere in between these brackets, you will receive a State Pension that reflects the years of NI contributions you have accrued. For example, if you have 15 years of contributions, you will receive 15/35ths of the total.
You can use the Government's tool to check your state pension forecast.
How is the State Pension paid?
Your basic State Pension doesn't start automatically, meaning you will need to claim it when you reach the correct age.
Once you have claimed, it will be paid straight into your bank account every four weeks. The pension service will let you know what type of bank accounts they can pay your money into.
If getting to the bank to access your money is an issue for you, you can arrange to have someone else collect the money for you. The money will still be paid into your account but you can talk to your account provider about letting someone else draw your state pension on your behalf.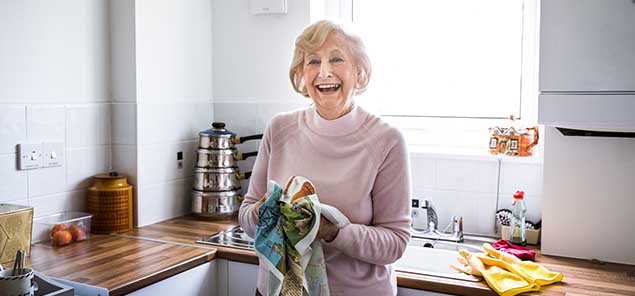 Topping up a pension
You may consider topping up your pension if you don't receive the full State Pension. There are a few ways you can do that:
Defer your basic pension
You can postpone collecting your pension (known as deferring) meaning there will be a higher lump sum when you do claim. This would increase your State Pension amount for every week you defer, as long as you defer for at least 9 weeks. It will go up by the equivalent of 1% for every 9 weeks you defer, or around 5.8% for every 52 weeks. So for example, if you defer for 52 weeks, you'll get an extra £10.42 a week (just under 5.8% of the full State Pension amount of £179.60).
Note that certain benefit claims might be impacted if you choose to defer.
Use your partner's National Insurance record
It could be that you can claim a state pension based on the NI contributions of your current (or former) spouse or civil partner.
Make additional payments
You can make voluntary contribution payments to cover any gaps when you weren't working. You can talk to someone on the National Insurance helpline for more advice.
For more information about making voluntary NI contributions, visit the MoneyHelper website.
---
What State Pension will I get if I'm self-employed?
Self-employed people are entitled to the same State Pension as everyone else (the new flat-rate pension or the old scheme, depending on your retirement age).
If you have ever worked for anyone else other than yourself, you may have also accrued extra entitlements on top of the State Pension. It's a good idea to find out if you have any additional pensions in your name.
What if I want to defer drawing my pension?
Here's an overview of why you might do this, how much you might get, and the income tax/benefits implications of carrying on working.
Deferring your pension couldn't be easier because you don't automatically receive your State Pension. Simply not claiming your State Pension essentially defers it.
Deferring could increase the payments you eventually receive but you should note that any payments will be taxed at your current rate if they take your gross income over your personal allowance (the current standard personal allowance for the tax year 2021/22 is £12,570). The potential increase in your State Pension will depend on when you reach retirement age.
| | |
| --- | --- |
| If you reached State Pension age on/after 6th April 2016 | Your State Pension increases by 1% for every 9 weeks you defer, which works out at just under 5.8% increase every year. The extra amount is paid alongside your State Pension payments.[ii] |
| If you reached State Pension age before 6th April 2016 | Your State Pension increases by 1% for every 5 weeks you defer, which works out at a 10.4% increase every year. When you claim a deferred State Pension you will be given a choice between a lump sum or higher payments.[ii] |
Be aware that while ever you are deferring your State Pension you will not build up any lump sum or additional pension if you are claiming any of these benefits:
Income Support
Pension Credit
Employment and Support Allowance
Jobseeker's Allowance
Universal Credit
Carer's Allowance
Incapacity Benefit
Severe Disablement Allowance
Widow's Pension
Widowed Parent's Allowance
Unemployability Supplement.
You also cannot build your State Pension if your partner gets any of the following:
Income Support
Pension Credit
Universal Credit
Employment and Support Allowance
Jobseeker's Allowance.
You can talk to Jobcentre Plus if you need any advice on how deferring your State Pension may impact your benefits.
Being aware of pension scams
Any decision you make about any pension should be made with care as sadly there are scammers out there. Making yourself aware gives you the best chance of making good decisions about your money.
Do your homework on the subject, find independent financial advice and always look out for the warning signs like:
Cold calls
Promises of high returns
Unusual investments
Unusual phrases
Long-term investments
Complicated systems and processes.
If you would like to read more about pension scams or think you may have been affected, the Government offers consultation on pension scams.
Considering financial advice
As with any big financial decision in life, you may think about getting financial advice from a financial expert. An independent adviser could help you make informed decisions about your pension pot that could help keep you safe and make the most of your money.
MoneyHelper can help with anything you're unsure of.
What's next?
Read these Pension FAQs if you still have questions about your pension.
---
The information on this page was sourced between June - October 2020 and updated in April 2021. Information on this site does not constitute any form of advice, representation, or arrangement by us and you take full responsibility for making (or refraining from making) any specific investment or other decisions. You should take independent financial advice from an adviser who is registered by the Financial Conduct Authority.
---
[i] Source: https://www.gov.uk/new-state-pension
[ii] Source: https://www.gov.uk/deferring-state-pension/what-you-get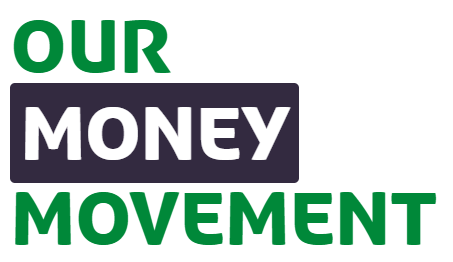 At Yorkshire Building Society we created
Our Money Movement
because we could see how most of the information for people approaching retirement was overly complex and full of jargon and hidden charges. Our aim is simple. To provide plain, straight talking guidance to help you make informed decisions about your financial future.