Lifetime mortgage or home reversion plan? | YBS
Equity release: Lifetime mortgage or home reversion plan?
["our-money-movement"]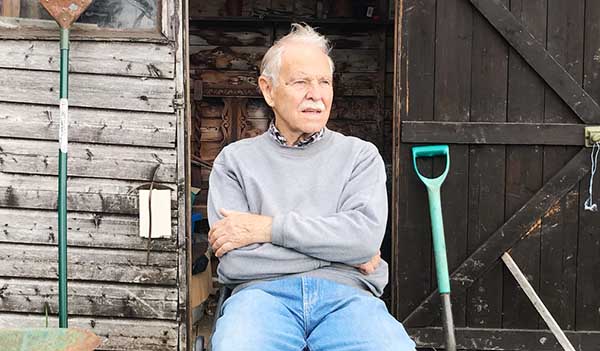 It's never too early to start planning for your retirement and how to make the most of your money for the future.
If you're looking at equity release as a possible way to gift loved ones money or fund your retirement, it's sensible to be well informed about this form of finance. The first step is to know the differences between the two types of equity release: lifetime mortgages and home reversion plans.
The key difference is that with a lifetime mortgage you retain ownership of your home. In a home reversion plan, the sale of your home or part of your home to a lender is exchanged for a cash lump sum or a regular income for life.
For these reasons, most people choose a lifetime mortgage.
If you are over 55, or over 65 for a home reversion plan, equity release is a way of tapping into some of the money that would otherwise be tied up in the bricks and mortar of your home, without having to move out.
It's therefore often chosen by people who don't wish to downsize into a smaller property as an alternative to moving home.

The two types of equity release explained
You can normally only borrow 55% to 60% of the value of your property with equity release. How much equity can be released depends upon your age, and the value of your property. Interest rates must be fixed or, if they are variable, capped with an upper limit above which they are guaranteed not to rise during the life of your loan.
Equity release interest rates tend to be higher than standard mortgage rates since they factor in how long you are likely to live before the loan is repaid to the lender. Equity release rates are currently between 2% and 6%.
Lifetime mortgages
With a lifetime mortgage, you borrow a proportion of the value of your home. The difference between this and a normal mortgage is that you don't make any monthly payments. The loan is repaid either from your estate when you pass on or when you sell your home.
An alternative to this type of equity release is a retirement interest-only mortgage.
Home reversion plans
With a home reversion plan, you sell between 25% and 100% of your home to a provider for less than the market value. However, the sum you will receive in return will be a lot less than the amount you have sold to them. The reason for this is that providers want to be protected against a fall in value of your property, and the costs of selling it on.
In return, you have the right to remain in your home if you wish to.
You can normally opt to receive the funds either as a cash lump sum or a regular income for life.
When you pass on, sell your home or move into long-term care, the provider receives whatever proportion of the value of your home that they purchased from you.
How home reversion works in practice:
On a home worth £300,000 you could borrow around 20% of its value – £60,000 – as a lump sum. However, that would typically be in exchange for giving the provider a 70% share of your property's value – £210,000.
If property prices rise, the firm's share would also rise in value, which can sometimes make it an expensive way to borrow. If property prices fall, the sale of your home may not be enough to cover the debt. In many cases, a home reversion plan can work out to be more expensive than a lifetime mortgage.
What are the pros and cons?
Pros
Credible providers offer a No Negative Equity Guarantee (NNEG) meaning the amount you owe will never be more than the value of your home when it's sold.
Access some of the value tied up in your home as a tax-free cash lump sum or as smaller, regular payments.
Continue to live in (and, with a lifetime mortgage, continue to own) your home until you pass on or go into long-term care.
Move to another property in the future since most equity release schemes are transferable.
Benefit from any rise in the value of your property.
Cons
With a home reversion plan, the reversion company owns all, or a proportion, of your home.
You could end up having less to leave as an inheritance to your loved ones.
Your eligibility for certain local council-funded care services could be affected – they may expect you to pay more.
Receiving a lump sum could reduce what you're entitled to in terms of means-tested benefits like pension credit and council tax support.
What are the costs?
With a lifetime mortgage the interest charged is 'rolled up' (compounded or added up) over the term of your loan. This means your debt will increase quite rapidly. Some lifetime mortgages will let you pay off some of the capital alongside the interest to avoid this happening.
Many providers also now offer a No Negative Equity Guarantee which means that even if house prices fall before the end of your agreement, you'll never owe more than the market value of your home and you'll never leave your loved ones in debt.
How it works:
Source: https://www.moneysavingexpert.com/mortgages/equity-release/
In addition to compound mortgage interest payments there are other costs to factor in, including:
Valuation fees – depending on the type of property, this can range from inspection through to a full survey.
Arrangement fees – these can range from £500 - £3,000 although some providers offer a fee-free service.
Consultation fees – it's wise to seek advice from an Independent Financial Adviser, for which you will usually pay a percentage of the loan amount of between 1% and 2%.
Solicitor's fees – a solicitor will need to carry out the legal part of your arrangement.
Early repayment charges – early repayment charges can be expensive ranging from 3% up to 25% of what you have borrowed.
Source: MoneySavingExpert, 30 March 2021
Why might I consider equity release?
If you don't have a large enough pension pot to see you through your retirement, or if you don't wish to downsize, equity release offers a way to unlock some of the money tied up in your property while continuing to live there. However, it can be an expensive way to borrow and could mean you end up owing more than you think. It's wise to take advice to help you think through the implications fully before you commit.
The importance of getting independent financial advice
Equity release plans are complex and deciding whether it's right for you is a big financial decision. That's why you are required to take specialist advice on the subject.
Independent advisers can help you look at the options and offer impartial financial advice. Look for a member of The Equity Release Council
What are the alternatives?
Before you commit to equity release, it's worth considering the alternatives. These include:
Downsizing.
Carrying on working.
Renting out a room.
Moving to a cheaper location.
What's next?
Learn more about what mortgage options are available that have been designed to meet the needs of people who are approaching or are in retirement.
---
The information on this page was sourced between June - October 2020 and updated in April 2021. Information on this site does not constitute any form of advice, representation, or arrangement by us and you take full responsibility for making (or refraining from making) any specific investment or other decisions. You should take independent financial advice from an adviser who is registered by the Financial Conduct Authority.
[1]

Source: Key advice Market Monitor full year 2020 report 'Equity release performance in the UK'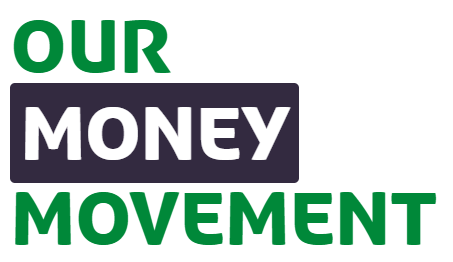 At Yorkshire Building Society we created
Our Money Movement
because we could see how most of the information for people approaching retirement was overly complex and full of jargon and hidden charges. Our aim is simple. To provide plain, straight talking guidance to help you make informed decisions about your financial future.