Getting your home ready to sell | Homeowners Guides | YBS
You've made the decision to move house, you've decided the area you want to move to and you may have even found a house you've set your heart on. Now all you have to do is sell your home!
So you want to sell as quickly as possible and need to know the best plan of action to get those buyers through the door and imagining how your home could suit them. There're all sorts of things you can do to up your chances of getting a quick sale. We've put together a checklist of tips to show your home's best side and get those buyers interested.
---
First impressions
You know what they say about first impressions… could you give your front door and garden gate a smart new lick of paint? Could you add a planter of flowers, get rid of the weeds and put the bins out of sight? If you share a communal entrance, how about cleaning up that pile of junk mail and tidying around?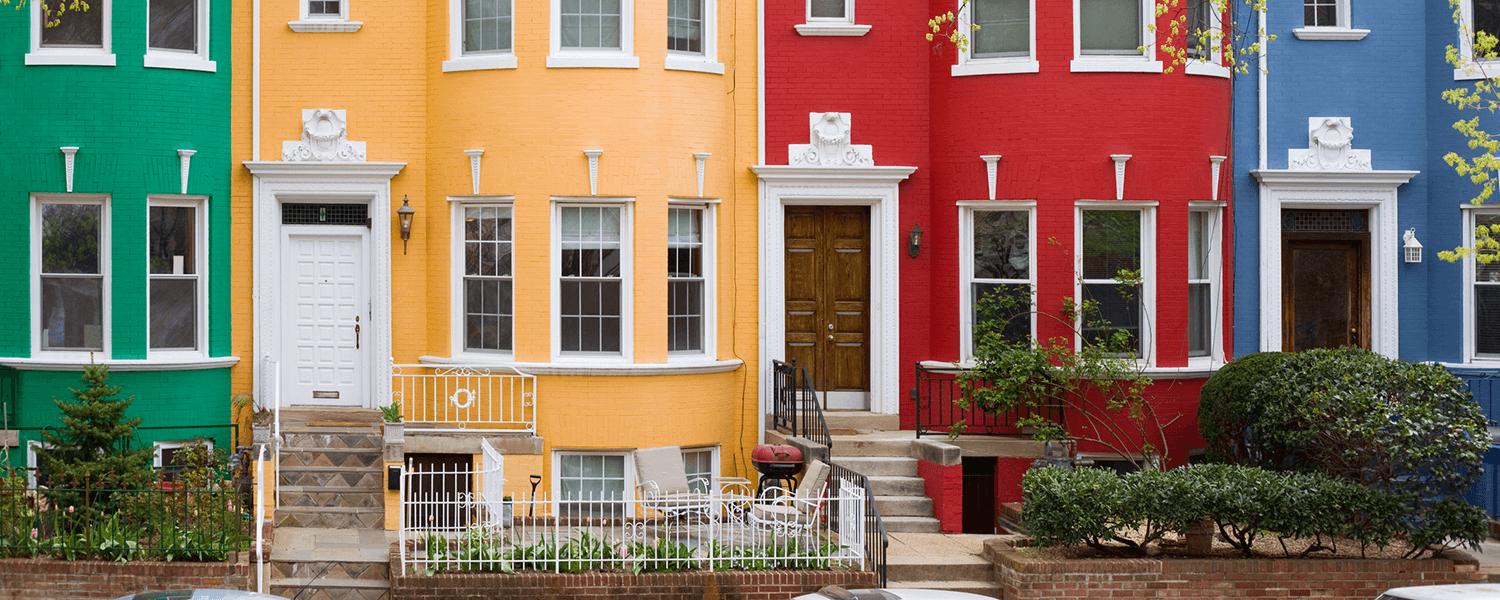 The sweet smell of success
Do you remember the last time you came back from a trip, walked through the door and noticed a particular smell about your home? That's the probably the way your house smells all the time and you only noticed it after some time away. If it's stale smoke, cooking or pet odours, now would be a good time to find the source of that stink and get fresh air into your home. Clean carpets and upholstery, wash the bins and clear the drains. An air freshener might help but make sure it's not just trying to cover the smell and isn't overpowering. A spray of furniture polish gives a good impression and how about that homely smell of freshly brewed coffee when your viewers come to visit?

Persuasive presentation
It goes without saying that your home is going to look more pleasant with a good tidy-up. Why not take it a step further for real appeal. Don't just do your standard tidy; make sure the washing is out of sight, no drying socks on the radiators. Clear your surfaces and declutter. Only leave the things you need regularly on your kitchen surfaces and no crumpled tea-towels hanging on the cooker.

Empathise with your buyers
Bear in mind that you may have outgrown your house but anyone who wants to buy it might imagine a different kind of home. For example, you may have had children since buying your home, but potential buyers might be more likely to be childless first time buyers. If you have children's toys scattered around the house, could you invest in a storage box that you can quickly pile them all into when a viewer is due round? You probably like your home with its "lived in" look but remember your prospective buyers want to imagine themselves in a smart, clean and tidy home. If your sofa is looking a bit worn, buy a cheap throw to cover it up; How about the grouting and sealant in your bathroom? You'll be amazed how much it freshens the look of the room with a quick and cheap replacement. There are lots of quick ways to spruce your place up with a few relatively low cost fixes.
Armchairs and sideboards
You might love that huge Victorian sideboard you picked up for a song in the secondhand furniture shop but is it causing a crush in the dining room? Do you love those deep pink walls in your hall and novelty wallpaper on the chimney breast? Your taste may be fantastic in interior design but your potential buyers may not have your eye. If your furniture or decor is making your rooms look smaller than they are, it might be an idea to you show off the space more effectively by rearranging or temporarily moving that sideboard into storage; just while you sell your home. Sometimes, a quick lick of neutral colour paint will brighten and open up a room and make it look that bit bigger and more appealing.

Mood lighting
Make sure all your bulbs are working. It could give the impression of neglect if you have bulbs missing and you want to make your home look loved. Light up any dingy corners with a softly lit lamp. You've heard the expression 'mood lighting', well it's all about making your rooms appealing. Bare light bulbs make a room look unloved and cold but well-lit rooms look bigger and brighter. Adding mirrors reflects light and make the room appear bigger too. Clean your mirrors until they sparkle!

Beware the wide-angle lens
Now you've finished preparing your home it's time to get on with selling it! Your estate agent will need to come round and take some photos for their shop window or web site. Photos may not sell a house on their own, but they can make a huge difference to how many viewings you get.
You want good pictures of your home but don't over-promise and under-deliver. Some estate agents love using a wide-angle lens to make rooms look larger on photos. That may get you more viewings, but as soon as a potential buyer arrives through the front door, their first reaction could be disappointment. Use the rest of our tips to make sure your home looks as good as possible, but avoid resorting to camera trickery to pull people in.
Disassociate yourself with your home
Make the mental decision to 'let go' of your emotions and focus on the fact that soon this house will no longer be yours. Not every buyer will love your home the way you do. So don't take negative comments to heart!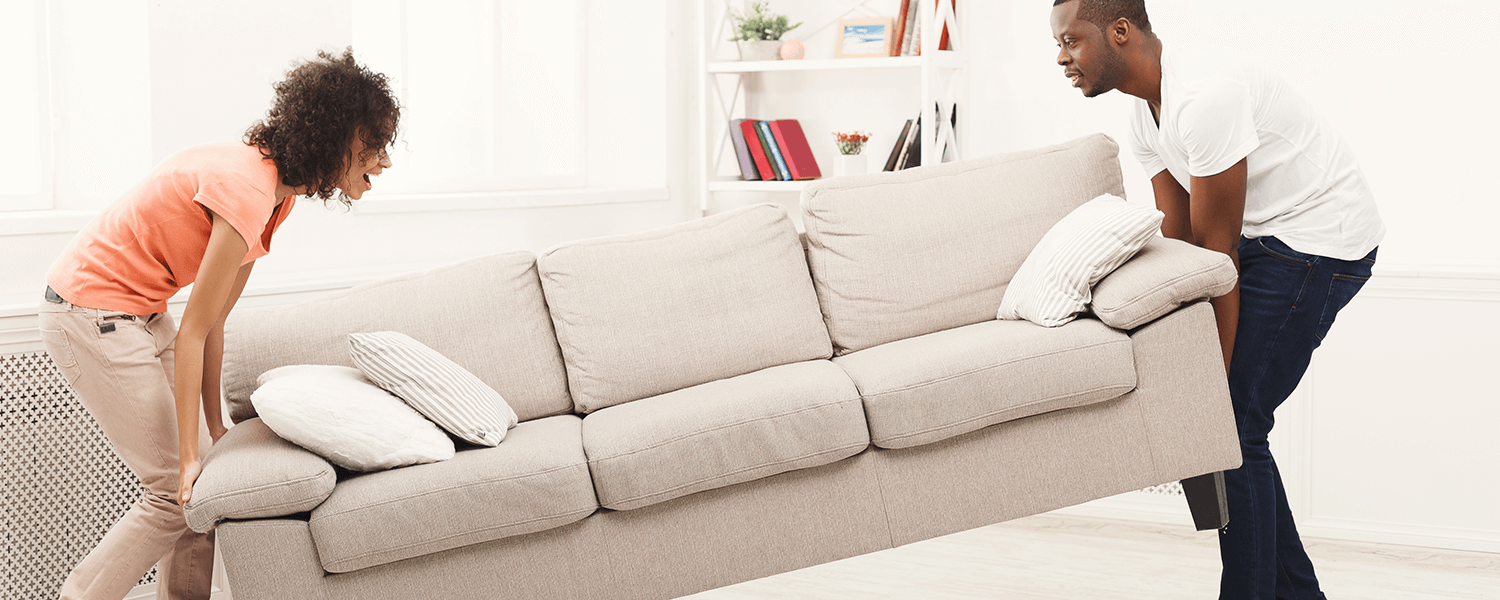 Who handles the viewings?
Many people prefer to leave it to an estate agent to show people round their home (after all, it feels like that's what they're paid for!) but you may want to consider handling viewings yourself, if you have the time. This really depends on how confident you feel but buyers often appreciate meeting the seller, and getting a feel for how easy they may be to deal with during the sale process. And don't forget, if you've loved living in your home, you're probably better placed to get that enthusiasm across to the buyer than an estate agent.

Have answers to difficult questions ready
If there's something unusual about your home that you know may prompt questions, make sure you have an answer ready to hand (or have at least armed the estate agent with the right answer). For example, an online search for flood risk might show that your house is in a risk area. But that won't necessarily affect the insurance, especially if it's only for surface water flooding. Be upfront with any potential buyers, and it's less likely to lead to problems later on.

Don't shy away from being demanding
Remember, you're the customer when it comes to dealing with estate agents. Take advice, but don't forget that it's ultimately your decision how best to market your home. If, for example, they send a set of photos back that don't show your home off to its full potential, or even if you feel the photos could potentially mislead prospective buyers, you're well within your rights to ask for another set to be taken, and most estate agents will be happy to do so.