Economist comment: Racing inflation uncomfortable reading for Governor Bailey | YBS
Economist comment: Racing inflation uncomfortable reading for Governor Bailey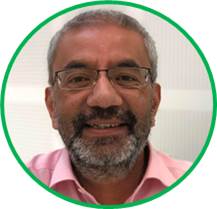 18/05/22
Nitesh Patel
Strategic Economist
Yorkshire Building Society
Commenting on today's consumer price inflation data from the Office for National Statistics, Nitesh Patel, Strategic Economist at Yorkshire Building Society, said:
The latest inflation data follows a spate of weak economic figures in the past few days and makes very uncomfortable reading for Governor Bailey. In April, consumer price inflation grew to 9.0% on an annual basis, the highest rate since June 1982 and up from 7% in March.

This increase comes as no surprise given April saw a 54% rise in the energy price cap which raised utilities price inflation from 24.8%to 69.9%. Since March last year, the acceleration in inflation was initially driven by the pandemic and easing of restrictions – namely disrupted global supply chains and pent-up demand for goods and services pushing up prices. More recently, Russia's invasion of Ukraine has increased the cost of agricultural commodities such as sunflower oil, wheat and barley as well as metals and further increased energy prices.

A fourth energy price cap increase since April 2021 is on the cards for later this year and even higher commodity prices will see inflation continue to rise. This will further intensify the cost-of-living crisis being faced by millions of UK households. Indeed, our own Inflation Nation research estimates that by 2024 average household spending will exceed average income by over £100 per month.

The Bank of England has responded by raising the Base Rate in four successive MPC meetings in an attempt to bring inflation under control. However, this won't have an immediate impact, particularly in the housing market as 80% of outstanding mortgages are on a fixed rate. Given it takes around 18 months for higher interest rates to feed through to the rest of the economy and the Bank seeks to hit its 2% inflation target, further rate hikes cannot be ruled out. However, they will be trying to balance the risk of tipping the economy into recession at a time when household incomes are under pressure and consumer confidence is low.
All information correct at time of publication.
W25-22