How Can I Boost My Pension Income? | The Money Movement | YBS
How Can I Boost My Pension Income?
["our-money-movement"]
As we approach retirement, we all wonder whether our pension pots will be big enough or last long enough. And if you've discovered a potential shortfall between your income and your expenses in retirement, it can be a potentially stressful time.
Will I have enough in my pension?
As with most things in life, the earlier you start planning for your retirement and thinking about your long-term pension plans, the better. The amount you will have in your pot depends on factors like how long you've been working, what type of pension you have and how much has been contributed.
Which? has a handy pension calculator tool
that you can use to estimate what your financial situation might look like at retirement.

Will deferring my pension help?
While you are entitled to your State Pension and workplace pension when you reach retirement age, you are not obliged to automatically take it.
Putting off taking money from these pots (known as deferring) means they could continue to increase as they will remain invested – but this also means they could decrease if the stock market does not do well.
For those who reach State Pension age after 6 April 2016, the new State Pension rules will apply, which means your State Pension will increase by 1% for every nine weeks you defer. This works out as just under 5.8% for every full year. The extra amount is paid with your regular State Pension payment.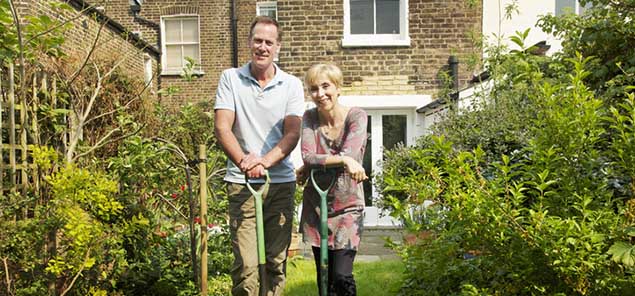 What about topping up my pension?
Some people find it best to top up their pension pots to make sure they have the desired amount of savings. You can do this by adding money to your existing pensions or creating a new one. Here are some examples of how you can top up your pension pot.
1. Pay rises
A simple tip that could help you save is to redirect a portion of any pay rises you get during your working life into your pension.
2. Regular payments ending
Let's say you've finally paid off that loan you took out to buy a car. Rather than allocating those payments back into your spending budget, you could redirect some or all of the money into your pension.
3. Maximise employer contributions
Some employers will match any pension contributions you make (up to a certain amount). So if you pay an extra per cent or two into your pension, they might too.
This is especially handy if you are a higher-rate tax payer, as the following example shows:

A higher-rate taxpayer contributes £80 into their pension. The government, in the form of tax relief at the basic rate of 20%, adds £20 which boosts the overall contribution to £100. This is still the case if you live in Scotland and pay the starter rate of 19%.
The taxpayer can then claim a further £20 (England, Wales and Northern Ireland) or £21 (Scotland) of higher-rate relief through their tax return. This effectively reduces the overall cost to them of the £100 gross contribution to just £60 (England, Wales and Northern Ireland) or £59 (Scotland).
In Scotland, there is also an intermediate tax rate of 21% for earnings between £25,297 to £43,662. If your earnings fall within this band you can claim the additional 1% on pension contributions through your tax return or by contacting HMRC.

4. Make the most of state pension
You need 35 working years to qualify for the full state pension. If you were unable to work due to things like bringing up children or health issues then the good news is you can 'buy back years' by making a voluntary National Insurance contribution.
Normally the payments have to be made within six years of the missed payments, but there are exceptional circumstances. The cost of each 'year' will depend on your circumstances.

5. Pay in a lump sum
If you come into some cash, paying a lump sum into your pension is a quick and easy way to give it a boost. And as with other payments into your plan, the government will top it up with tax relief. The maximum gross contribution you can make into your personal pension during the 2021/22 tax year and still receive tax-relief is capped at either £40,000 or 100% of your total earnings – whichever is lower.
Let's say you receive a bonus from work and pay £1,000 of it into your pension plan – the government would add at least £250 in tax relief if you're a basic rate payer – and you could potentially claim back more if you're a higher- or additional-rate taxpayer.
6. Look at your investment choices
Where your pension is invested can have a huge impact on what you'll get back when you retire. For example, if your scheme has a 'default' investment option – where your money is automatically invested when you join the scheme – it may not be the most suitable for you. So it's worth looking at which investment fund/s your money is invested in.
What's next?
Not sure how tax will work if you keep working? Find out more with our A guide to tax in retirement article.
---
The information on this page was sourced between June - October 2020 and updated in April 2021. Information on this site does not constitute any form of advice, representation, or arrangement by us and you take full responsibility for making (or refraining from making) any specific investment or other decisions. You should take independent financial advice from an adviser who is registered by the Financial Conduct Authority.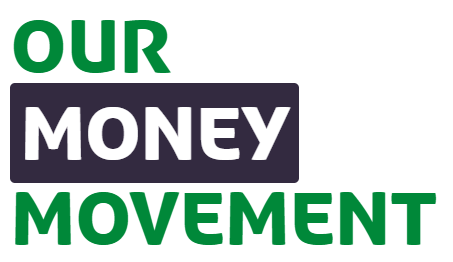 At Yorkshire Building Society we created
Our Money Movement
because we could see how most of the information for people approaching retirement was overly complex and full of jargon and hidden charges. Our aim is simple. To provide plain, straight talking guidance to help you make informed decisions about your financial future.