How does a SIPP work? | The Money Movement | YBS
A Self Invested Personal Pension is essentially a DIY pension, where you decide where your money is invested. Instead of your money being invested in a relatively narrow selection of investment types by a big pension scheme manager, a SIPP puts you in charge.
You can pick and choose from a much wider list of assets to create your own tailor-made pension investment pot. SIPPs could be an option for you if you're confident about choosing your own investments.

What is a SIPP?
With a Self Invested Personal Pension, you are free to invest in a much wider choice of investments ranging from stocks and shares to the stability and security of government gilts and bonds, investment trusts and unit trusts, where your money is pooled with that of lots of other investors and invested by professional investment managers, commercial property and much more.
There are two basic kinds of SIPP:
Lite SIPP (also known as DIY SIPP) - typically offered by fund supermarkets (investment firms that offer a wide array of mutual funds), the charges for a SIPP are lower than for a Full SIPP as you take no investment advice. So these are more suitable for smaller pension portfolios.
Full SIPPs - with this kind of SIPP you can invest in a much wider range of funds. However, since they deal in more complex investment classes they're more suitable for experienced investors with larger pension portfolios.

Is a SIPP the right choice for me?
A SIPP could be right for you if you like the idea of making your own investment decisions. However, even with a Lite SIPP you'll need a decent working knowledge of how investments work. You can opt to have your SIPP managed by an expert, but that comes at an extra cost.

What are the pros and cons of investing in a SIPP?
The key advantage of a SIPP is the sheer flexibility and control it gives you, not just in terms of the investments you can choose from but in being able to adapt to changes in tax allowances, pension law or the ups and downs of the investment markets.
The downside is that if you're not going to take full advantage of all the above, charges could easily eat away at any gains. If you're not a competent investor, you could also lose out through making the wrong investment choices too.

Tax relief on a SIPP
Like all pensions, a SIPP comes with tax advantages. Whatever amount you invest in a SIPP it is topped up by an extra 20% by the taxman.
If you're a higher or additional-rate taxpayer you can claim back an extra 20% or 25% depending on which income tax rate you pay. Again, like other types of pension, tax relief is determined by the level of your earnings and your pension annual allowance.

Should I choose a personal pension or a SIPP?
It all depends on your level of confidence in investing. If you feel you would take full advantage of the flexibility of a SIPP, it might be right for you. However, if you would rather leave all that to expert pension fund managers, a more standard pension may suit you better.

Should I transfer other pensions into a SIPP?
Self-invested personal pensions can be a more attractive home for pension pots that would otherwise be trapped in less flexible products. If you're considering consolidating your pensions in a SIPP it would be wise to check any transfer costs or fees involved.

What are the costs of a SIPP?
Although SIPPs are typically fairly low cost, you will also need to allow for dealing and transfer costs in your calculations before you open a SIPP.

Being alert of pension fraud
If you're looking into pensions, make sure you are aware of the potential for pension fraud. Be wary of ads promising big returns or unsolicited emails with deals that might seem too good to miss. Always check whether your provider or adviser is authorised and regulated by the Financial Conduct Authority.

What's next?
You may have heard about annuities and wondered whether they might be an option for you. Check out our other information on how annuities work, their pros and cons and whether you should consider one.
---
The information on this page was sourced between June - October 2020 and updated in 2021. Information on this site does not constitute any form of advice, representation, or arrangement by us and you take full responsibility for making (or refraining from making) any specific investment or other decisions. You should take independent financial advice from an adviser who is registered by the Financial Conduct Authority.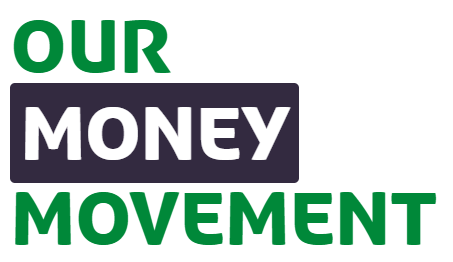 At Yorkshire Building Society we created
Our Money Movement
because we could see how most of the information for people approaching retirement was overly complex and full of jargon and hidden charges. Our aim is simple. To provide plain, straight talking guidance to help you make informed decisions about your financial future.