Transferring a pension explained | The Money Movement | YBS
Transferring a pension explained
["our-money-movement"]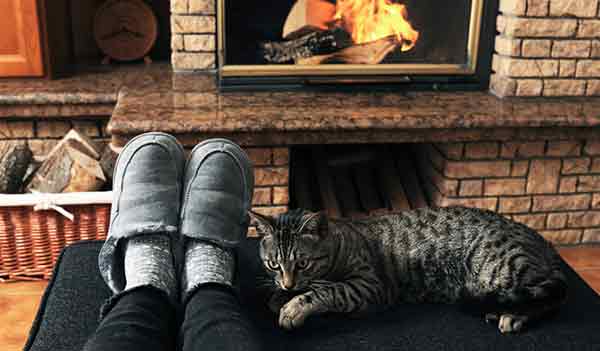 Perhaps you have just moved to a new job and are looking to move your existing pension as well. This is one of the most common reasons for a pension transfer.
To make the process as simple, easy and stress free as possible it's a good idea to carefully weigh up the odds to ensure you're making the right decision for you.
As with any big financial decision you need to be aware of the potential pitfalls and costs incurred that could arise from transferring a pension fund.

Why might I decide to transfer my pension?
There are a few reasons why you might consider transferring your pension, like:
You have moved jobs and want to move your pension as well
Your pension may be closing
You are looking for a pension with lower costs
You want to move to a better scheme
You want more flexibility
You might be pulling your pensions into one big pot
You are moving abroad and want to transfer to a scheme in that country
Is it a good idea to transfer my pension?
This is a question with a different answer for each person and their circumstances. For some, the long-term benefits outweigh the initial costs, while for others it doesn't.
Financial decisions are personal and need to be made based on your individual circumstances.

Should I transfer my pensions into one pot?
There isn't a one size fits all answer to this question as every situation is different. There are potential benefits to having all of your money in one place. There's a potential reduction in ongoing costs and you could enjoy more flexibility if the pension pot is a Self-invested Personal Pension (SIPP).

What are the risks of transferring my pension?
It's worth taking your time to inform yourself about the potential risks of transferring your pension.
The risks include, but aren't limited to:
Exit penalties
Loss of guaranteed annuity rates (GAR)
Reduced transfer value
Transfer of investment risk to you from the employer if you swap from a defined benefit scheme
Lost bonuses
Set-up and admin fees.
What steps are involved in transferring a pension?
If you think a pension transfer is right for you then you should follow these four steps.
Research – take your time with this stage. Make yourself aware of what you need from your current pension scheme, what the new scheme offers and any costs that are involved in the process.
Get advice – while regulated financial advice will cost you, it will help you make sure you are making the best decision for you and your future.
Get a transfer value – contact your existing pension provider or scheme administrator and ask for the value.
Make a transfer request – only do this once you are sure you're aware of all the implications and believe it's the best decision for you.
Transferring into a Self-Invested Personal Pension
Self-invested personal pensions can help you reach your long-term financial goals with flexible investment options and give you control over investment decisions.
Most pension plans can be transferred to a SIPP (self-invested personal pension), but many have their own rules so be sure to check them first.'
Some NHS/police/teaching pensions cannot be transferred to a SIPP.

What are the costs?
The cost of transferring your pension could run into the thousands. The first question you need to ask yourself is if the long-term potential benefits are worth the upfront cost. Just another reason why it's important to consider independent advice – it's a small price that could save you from making a decision that could cost you money.
The three main costs associated with transferring your pension are:
Exit fees - these were capped at 1% from 2017 if you're over 55.[i]
Transfer fees - these will reflect a flat fee and a percentage of the fund you are transferring.
Financial advice costs - to help you make an informed decision that works for you.
Will I lose benefits if I transfer my pension?
This depends on the type of pension you are looking to transfer. Transferring a defined benefits pension, for example, could lose benefits like guaranteed annuity rates and bonuses. You could also end up paying exit penalties.
Each type of pension has different rules, so look carefully to see which benefits will carry over and which won't and if it's ultimately worth switching or not.

Considering financial advice
As with any big financial decision in life, you may think about getting financial advice from a financial expert. An Independent Financial Adviser could help you make informed decisions about your pension pot that could help keep you safe and make the most of your money.

Being alert to pension fraud
Any decision you make about any pension should be made with great care. To protect yourself, stay informed on the subject, find independent financial advice and always look out for the warning signs like:
Cold calls
Promises of high returns
Unusual investments
Unusual phrases
Long-term investments
Complicated systems and processes.
If you would like to learn more about how to protect yourself from pension fraud the Government offers guidance and information.

What's next?
If you have more questions about your pension then you can read our pension FAQs.

---
The information on this page was sourced between June - October 2020 and updated in April 2021. Information on this site does not constitute any form of advice, representation, or arrangement by us and you take full responsibility for making (or refraining from making) any specific investment or other decisions. You should take independent financial advice from an adviser who is registered by the Financial Conduct Authority.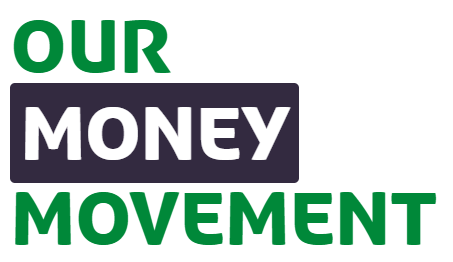 At Yorkshire Building Society we created
Our Money Movement
because we could see how most of the information for people approaching retirement was overly complex and full of jargon and hidden charges. Our aim is simple. To provide plain, straight talking guidance to help you make informed decisions about your financial future.