Ways to use a pension pot | The Money Movement | YBS
Retirement is one of life's milestones that many of us look forward to. If you've paid into a scheme while you've worked, it's time to reap the rewards of your hard work, collect your pension pot and start planning the rest of your life.
What may surprise you is there isn't a one size fits all approach to accessing your pension. There are many important factors – like age, health, lifestyle, debts and the size of your retirement pot – that can influence your decisions.
It's never too early to start planning what's best to do with the money from your pension.
What is a pension pot?
A pension pot is all the money that you and/or your employers (if you have a workplace pension) have put into your pension to save towards your retirement. It may also include any capital growth earned on the funds your pension fund has been invested in.
There are two main types of pensions:
Defined contribution pension
This is a retirement pot that's based on how much you and/or your employers pay in over time.
The income from a defined contribution isn't fixed. It will vary according to the amount paid in, the performance of the investment, and the choices you make when you decide to retire.
Defined benefit pension
Sometimes referred to as a final salary pension, this is a retirement pot that pays out a secure income for life. Normally it is based on your earnings over time and the length of time you've worked for your employer. A defined benefit pension is a type of workplace pension that is usually offered to people working in the public sector or for large organisations.
Both of these types of pension schemes are different to your state pension, which the Government provides subject to you meeting certain conditions.
It's also worth noting that you may have more than one pension set up. It's wise to go back through your employment history and track them down as this may affect which of the options below is best for you.
Assessing the available pension options
The first step in deciding which pension option suits your needs is to first understand what the choices are.
Below is an outline of the most common pension options.
Buying an annuity
An annuity is essentially an insurance policy which gives you a guaranteed regular income for the rest of your life. You can use your retirement pot to buy an annuity policy. This option was the standard before pension freedom was introduced in 2015 to give people more choice and flexibility over their retirement savings.
Key benefits:
Guaranteed income for life
No tax or market fluctuations.
Downsides:
Fees can be high
No chance of growth for your savings
An annuity is not reversible
Inflation could eat away at your income.
Taking the whole pot
Some people decide to take the whole amount from their pension pot in a single lump sum. The first 25% is tax free, and then you pay tax on the remaining 75% of the sum, which is treated as part of your income if you choose this option. It's worth noting that doing this may affect your entitlement to any state-provided means-tested benefits. These are benefits which are worked out based on the amount of income or capital you have, for example Pension Credit, Housing Benefit, Income Support, income based Jobseeker's Allowance or income related Employment and Support Allowance.
Tax example:
If you have no income from any other sources, the first £12,570 is tax-free
Then you would pay tax at 20% on the next £37,700
After that, you would then pay tax at 40% on everything above £50,270 (£12,570 + £37,700)
You would then pay tax at 45% on everything above £150,000.
So, for example, If you took out £50,000, and had no other income from private pensions and the state pension, you'd have a tax bill of £7,486 after taking your £12,570 tax-free allowance into account.
Key benefits:
You get all your money in one go
You can reinvest your money elsewhere.
Downsides:
Taking a lump sum early could mean your pension won't provide an income for life
If you put your lump sum in another savings account or into investments the value could fall
You will be liable for tax.
Pension drawdown
Pension drawdown rules introduced in 2015 now allow you to take up to 25% of your pension pot free of tax from the age of 55. You can then reinvest the remainder to provide you with an income during retirement.
Key benefits:
Flexibility
It keeps your money invested.
Downsides:
Your funds could run out
Unlike an annuity, drawdown income isn't guaranteed
You may pay fees and charges.
Flexi-access drawdown pensions
Since 2015, new drawdown pensions offer flexibility to help you make your pension work hard for you. You can access your pot whenever you need to, and take out whatever you like, while the remaining money stays invested, to provide an ongoing retirement income for you.
Key benefits:
You can take your 25% tax-free lump sum and leave the rest invested, which offers you a chance to grow your money (unlike an annuity)
It can be adjusted over time to meet your needs.
Downsides:
Your funds could still run out later
Unlike an annuity there are no guarantees of income
Future investments are an unknown, so you take on the investment risks.
Taking lump sums
If you're looking for a flexible option to unlock some more money up front, and leave some in investments, then taking lump sums is an option. Rather than taking your pension pot in one go, you can access it in smaller amounts until it runs out. The 25% tax-free amount comes over time, rather than in a lump sum.
Key benefits:
You can withdraw a custom amount and keep the rest invested
It allows you to spread the tax-free portion over time.
| Option | Tax-free money | Can you run out of money | Would you get a guaranteed income? | Do you get a regular income? | Will your tax rate go up? |
| --- | --- | --- | --- | --- | --- |
| Take lump sums | 25% of each withdrawal | Yes | No | No | It depends on size of withdrawals |
| Take whole pot | Up to 25% of pot | Yes | No | No | It's likely |
| An annuity | Up to 25% of pot | No | Yes | Yes | It's unlikely |
| Flexi-access drawdown | Up to 25% of pot | Yes | No | Yes | It's unlikely |
Source: September 2020[i]
Being alert to pension fraud
Pension scams are a growing concern. Thankfully, there is lots of information available online these days and lots of independent parties around to help keep you safe and give you peace of mind. Looking out for these warning signs can help you safeguard your money.
Promise of higher returns
If the offer often sounds too good to be true, it probably is. For example, a scammer might tell you that the more you invest, the better the interest rate you'll receive.
Offers of help getting money before the age of 55
With no mention of how much tax and other penalties you might pay if you cash your pension pot in early.
High-risk investments
In unusual businesses or industries (like overseas properties or forestry) with little or no regulations.
Unusual phrases
In unusual businesses or industries (like overseas properties or forestry) with little or no regulations.
Complicated systems and processeses
Designed to hide key information from you.
Long-term investments
Meaning it could be years before you realise that something is wrong.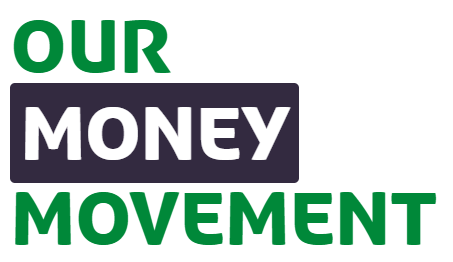 At Yorkshire Building Society we created
Our Money Movement
because we could see how most of the information for people approaching retirement was overly complex and full of jargon and hidden charges. Our aim is simple. To provide plain, straight talking guidance to help you make informed decisions about your financial future.